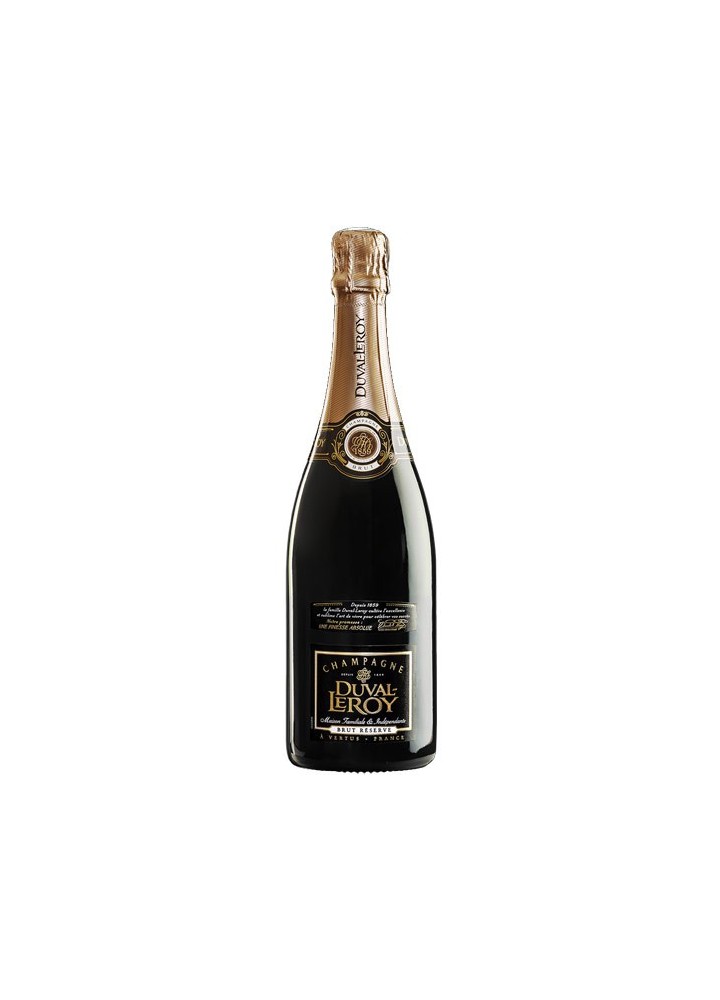  
Duval Leroy Brut Réserve
75cl 
Cepage Pinot Noir, Meunier, Chardonnay

Secured Payment through Paypal, CB via Stripe or directly in store

In-Store Pickup or At Home Delivery
Since 1859, the Duval-Leroy family has been passionately developing the quality of its Champagne Brut Réserve, with an aesthetic touch.
This is where you can feel all the power of the unique, universal character of a top-of-the-range champagne. A continuity, a vocation, a creative spirit ensure a success that no longer needs to be demonstrated.
The House of Duval-Leroy plays on the art of blending Pinots and Chardonnays. Rich in some fifteen vintages and a generous supply of reserve wine, the Brut Réserve Duval-Leroy confirms its complexity with a recognised consistency.
Perfectly balanced between finesse and power, it develops aromas of dark chocolate, cinnamon, roasted yellow figs and expresses a subtly melted vinosity on the palate.
It is the only Champagne recognized by the Wine Spectator in its 2008 Top 100 ranking.