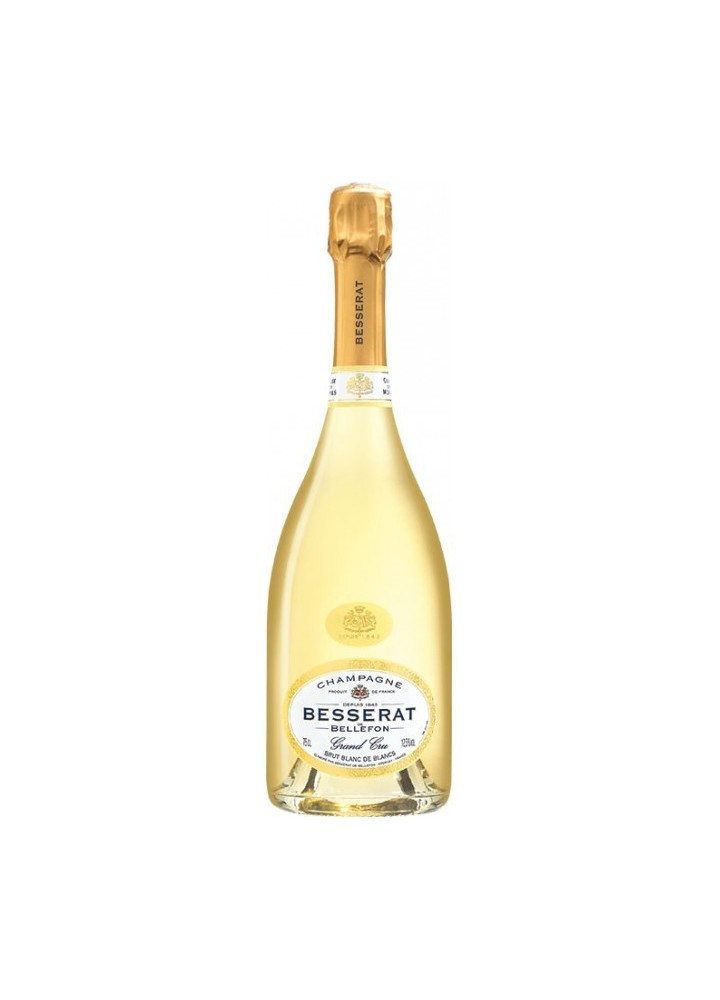  
Besserat De Bellefon Cuvée des Moines Blanc De Blancs Champagne Grand Cru
100% Chardonnay
Alcool :12.5 %
75 CL
T° de service : 10°C 

Secured Payment through Paypal, CB via Stripe or directly in store

In-Store Pickup or At Home Delivery
The Cuvée Blanc de Blancs from the House of Besserat de Bellefon is an ideal champagne for special occasions. Made from the Chardonnay grape alone, it is the perfect accompaniment to light dishes and fish.
Unique in its kind, the Maison Besserat de Bellefon uses a unique winemaking process. By choosing to reduce the amount of tirage liqueur (liqueur that allows the foam to set), it succeeds in reducing the size of the bubbles by 30%. The lighter foam then gives her champagnes a very appreciable creamy and unctuous character. To this smoothness is added a freshness characteristic of the House. Indeed, the absence of malolactic fermentation maintains a certain acidity and brightness in the mouth.
The robe is of great purity. Its bright yellow brilliance reveals a fine sparkling cordon of elegant discretion.
The first nose, very fresh, offers notes of citrus fruits and white flowers, among which we can distinguish acacia and honeysuckle. On the second nose, greedy grilled fragrances appear.
The attack in the mouth, very mineral, gives a pleasant freshness to this cuvée whose structure blends perfectly with the nuances of dried fruit and honey. The finish is airy and nicely persistent.