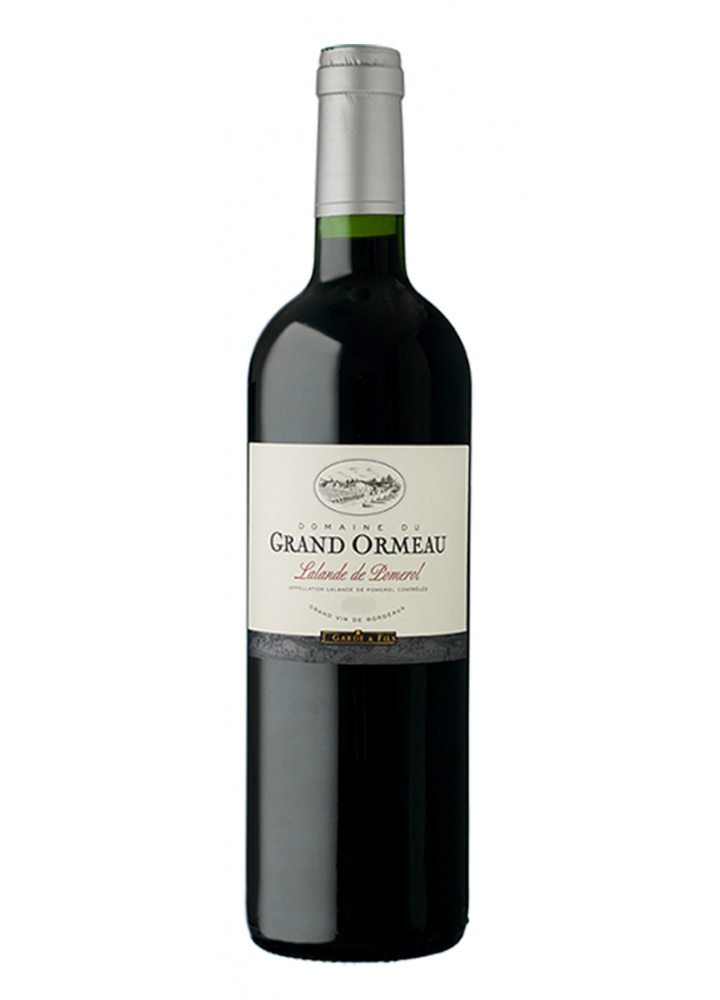  
Domaine Du Grand Ormeau Lalande-de-Pomerol
Merlot 65 %, Cabernet Franc 25 % et Cabernet Sauvignon 10 %
Alcool :13 %
75CL
T° de service : 16°/18°C 
Conservation : 4 à 9 ans

Secured Payment through Paypal, CB via Stripe or directly in store

In-Store Pickup or At Home Delivery
The Domaine du Grand Ormeau is one of the oldest family farms in the Bordeaux region, where know-how and passion have been passed down from father to son for more than 5 generations.
Succeeding his father, Jean Garde took over the estate until his death in 1974.
He had a love of work well done. He assumed his task with strength, rigour and determination. In particular, he was one of the very first to introduce sales to individuals in the region.
The three children joined together to continue their father's work.
Jean Paul, the son, became the manager of GFA J. Garde et Fils.
The property has never ceased to develop, whether by planting vines, constructing new buildings or acquiring new technologies.
Today, continuity is ensured by the son, Frédéric Garde.
For several generations, each one has endeavoured to apply traditional methods while following the evolution of techniques.
Our sole objective: to produce an ever better wine.
Our vineyard today covers 30 hectares, spread over the prestigious terroirs of Lalande de Pomerol (Domaine du Grand Ormeau, Château de Marchesseau, Fleur des Ormes), Pomerol (Château La Truffe) and Montagne Saint-Emilion (Vieux Château Goujon).
GOLD / Gold 
2019 Independent Winegrowers' Competition
medals Bordeaux Aquitaine wine competition
BRONZE / Bronze
Bordeaux Aquitaine Wine Competition 2019
Concours des Grands Vins de France Mâcon 2019
Data sheet
Wine Type

Red Wine