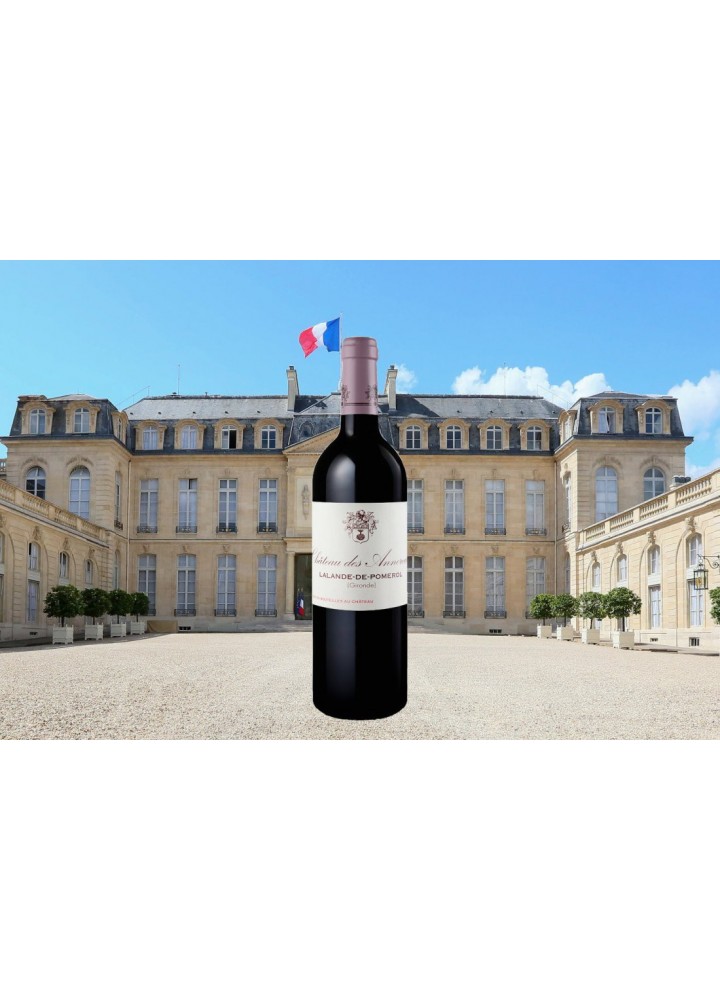  
Château Des Annereaux Lalande-De-Pomerol Organic/Bio
Merlot 70%, Cabernet Franc 20%, Cabernet Sauvignon 10%.
Alcool :14 %
75CL
T° de service : 16°/18°C 
Conservation : 10 à 15 ans

Secured Payment through Paypal, CB via Stripe or directly in store

In-Store Pickup or At Home Delivery
Benjamin Hessel succeeded in convincing the sommelier of the Élysée de l'Élysée to order several cases of his organic lalande-de-pomerol: Château des Annereaux. Benjamin Hessel is no stranger to fier: his organic wine, Château des Annereaux in Lalande de Pomerol, has just made its debut at the Elysée Palace. Last January, the manager of this 25-hectare family estate wrote an email to the President of the Republic, alerting him to the difficultés of winegrowers faced with the vagaries of the weather, in particular the frost that hit Bordeaux's vineyards hard in 2017. Château des Annereaux then lost 92% of its harvest. 
The head cellarman and sommelier, Virginie Routis, replies: she invites him to come and taste her wines in the kitchens of the palace. Convinced by their quality, she has just ordered several cases of the 2012 and 2015 vintages.  "I was surprised, pleasantly surprised. It gives credibility to the quality of our wine and rewards our work, it's a plus for the appellation and organic wine in general which may have had a bad reputation", this winegrower was delighted. "We are very fier to find ourselves next to the great names of the French viticulture such as Petrus, Cheval Blanc and RomanéeConti".
Data sheet
Wine Type

Red Wine