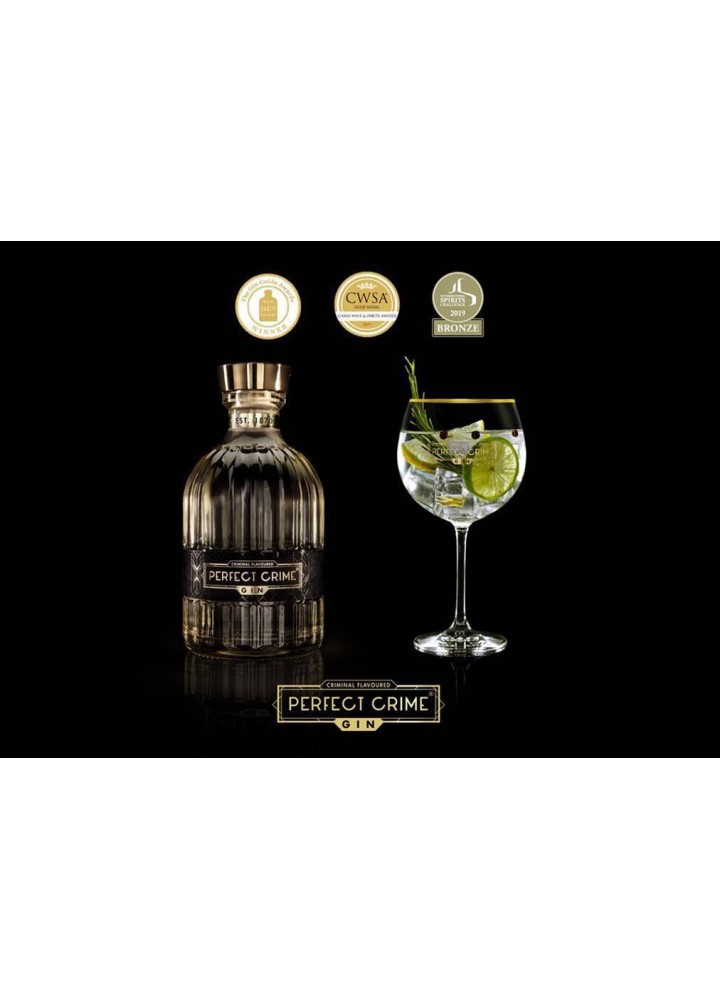  
Gin - Perfect Crime

Secured Payment through Paypal, CB via Stripe or directly in store

In-Store Pickup or At Home Delivery
Trusted by global costumers since 1870, Belgium-based Universal Spirits Company introduces you Perfect Crime, the gin with the french elegance comined with mediterranean flair and mystical aromas, captured in a luxerious, golden corked, 1920's Parisian cologne bottle. The contemporary vintage design of the bottle is uniquely perceptive, in that simultaneously reflects the refreshing simplicity of the first sip and the elaborateness of the content's aftertaste.
"Uniting different cultures of the Mediterranean area, Perfect Crime.
Gin is extracted from fruits and herbs with a well balanced formula of botanicals".