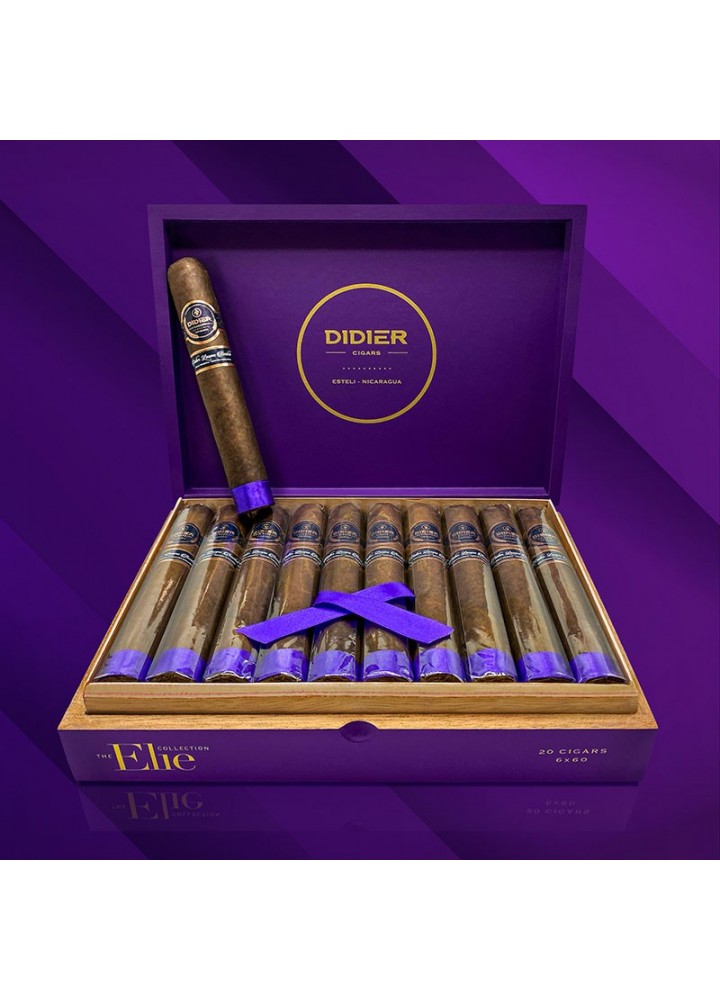  
DIDIER THE ELI COLLECTION

Secured Payment through Paypal, CB via Stripe or directly in store

In-Store Pickup or At Home Delivery
The Elie is a special edition cigar and was designed by Didier for his personal enjoyment with a multitude of scarce, select and rare vintage tobacco leaves. It is an extremely complex blend that starts out with dueling flavors of light spicy peppery notes and woody-earthy aromas stimulating at the back of the palate. It takes you on a journey that begins as a mellow Medium bodies smoke but ends as a full-bodied experience that holds nothing back.
The strength of the Elie begins at medium body, but quickly ascends to a full body taste sensation; with the appearance of an enjoyable smooth sweetness of roasted coffee beans and dark chocolate. Construction is rock steady, flavors go from subtle and nuanced to balls out bold. Its flavor intense, full of mocha coffee, with a meaty earthy element that makes it difficult to take the cigar away from your mouth.
The Elie has a deep complexity, nuanced transitions and strong character rendering it unquestionably flawless; a force to be reckoned with that will certainly be a favorite of aficionados.  The Elie is enjoyed by cigar lovers in over 20 countries all across the globe.
Boite de 20 cigares.